Our Missions
Over the years, the Nalani'ikaleomana Foundation has worked tirelessly to reach out to those in need, with the spirit of Aloha. Whether near or far, we are all one people and our efforts are focused on helping those in need.

Read more below about our efforts in different areas of the world and please consider donating to continue bringing this mission of Aloha to the world.
Kahumana Healthy Community Project
Ohana Ola O Kahumanu is a transitional housing project for the homeless with an 85% success rate. The Nalani'ikaleomana Foundation has partnered with them to help strengthen the community. This nonprofit is co-creating a healthy, inclusive and productive farm-based community with homeless families, people with disabilities and youth since 1974. People in need can receive job training, parenting help, become financially literate, participate in a GED program, or receive family couseling among other things. Scroll to learn more.


Kahumana Community Project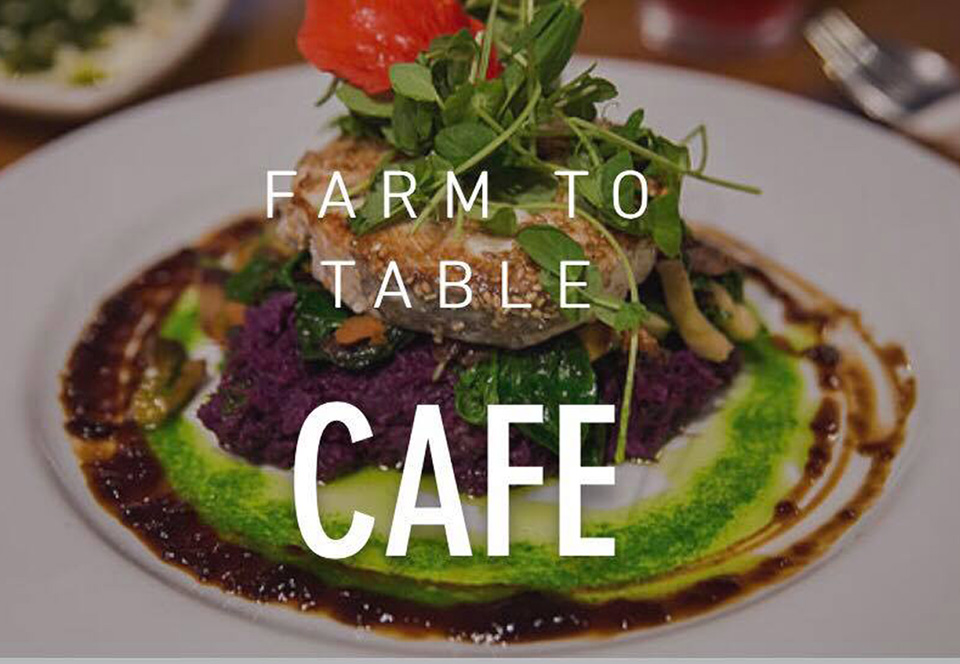 Great food and an environmentally stable way of doing things.
Kahumana Community Project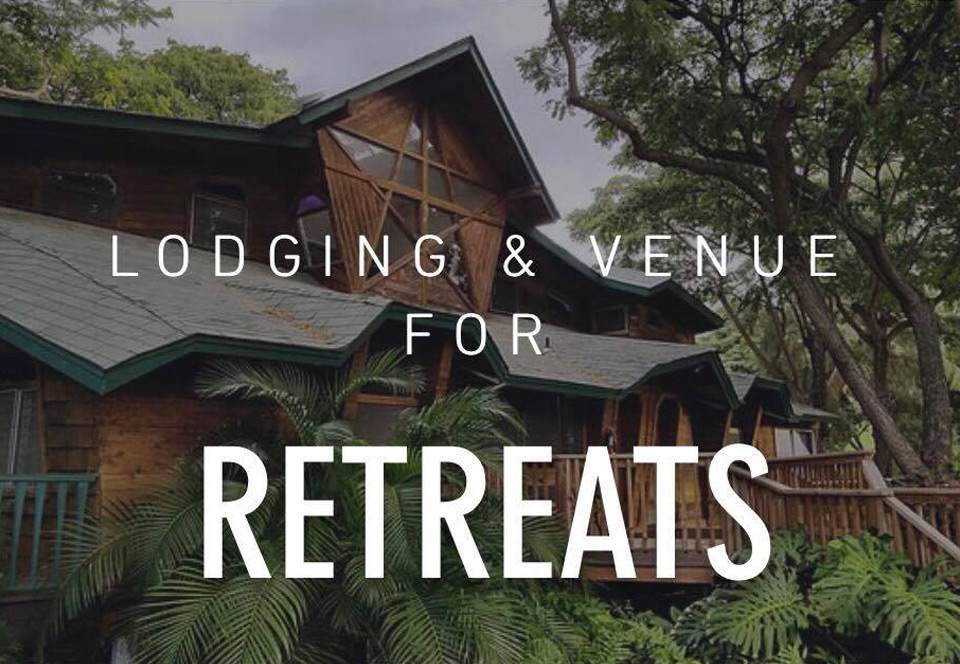 Lodging for up to 30 people where groups can learn, connect, and relax in a unique and scenic farm setting.
Kahumana Community Project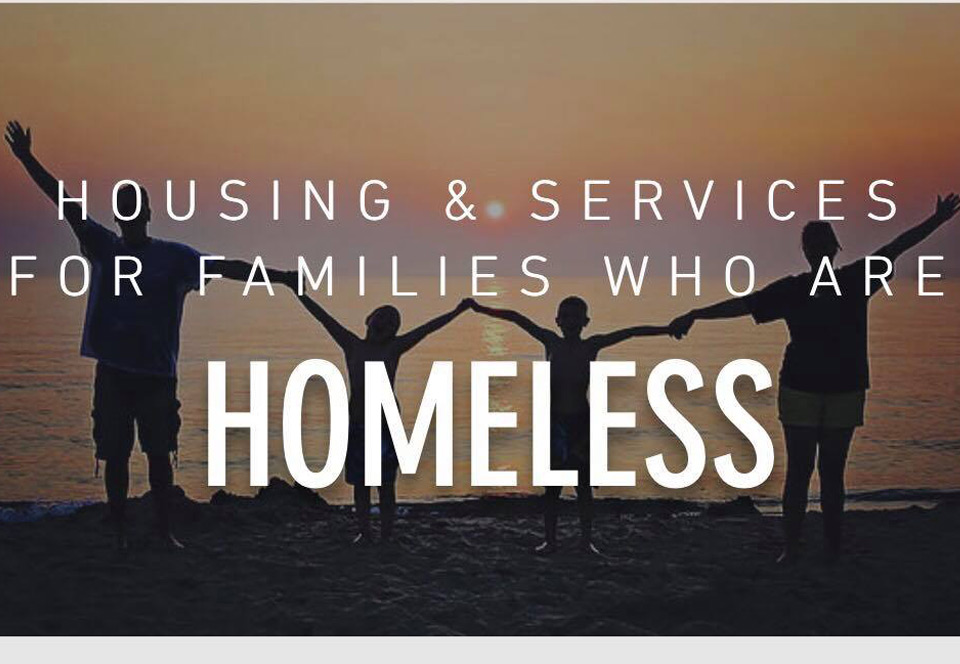 Providing 110 homeless families in leeward Oahu with housing, employment, and resources since 1989.
Kahumana Community Project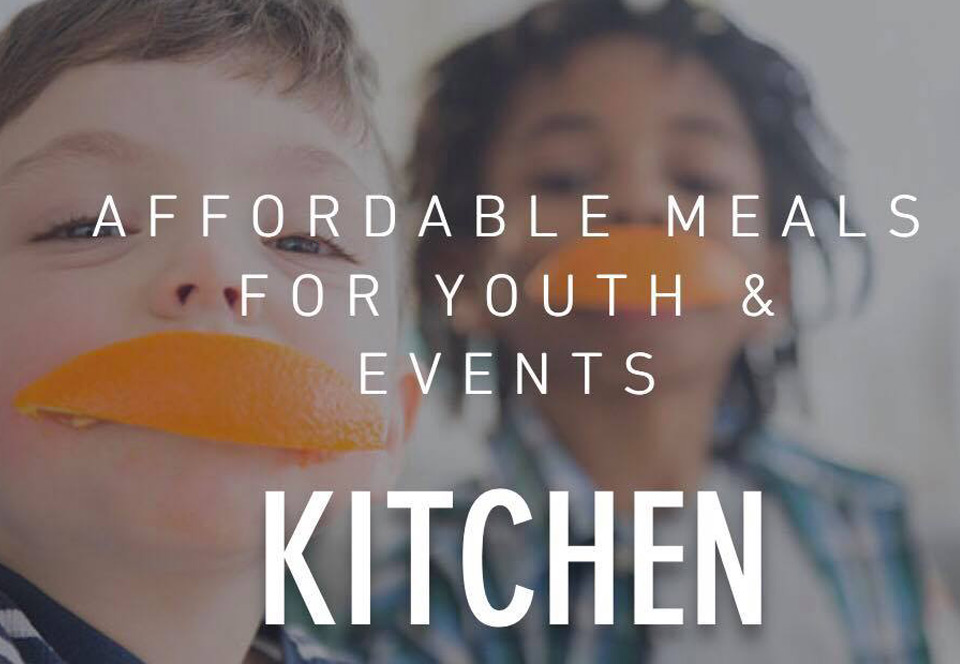 Serving over 1,200 meals per day for schools and community events to ensure access to nutritious and affordable food.
Kahumana Community Project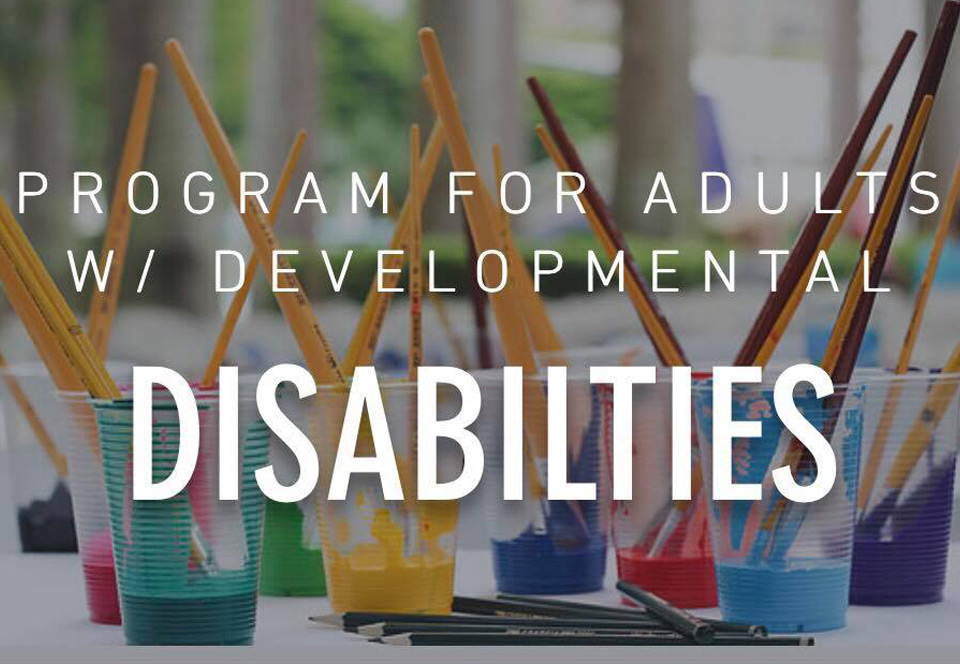 A program for 70+ adults with developmental disabilities and autism offering dynamic and engaging opportunities.
Kahumana Community Project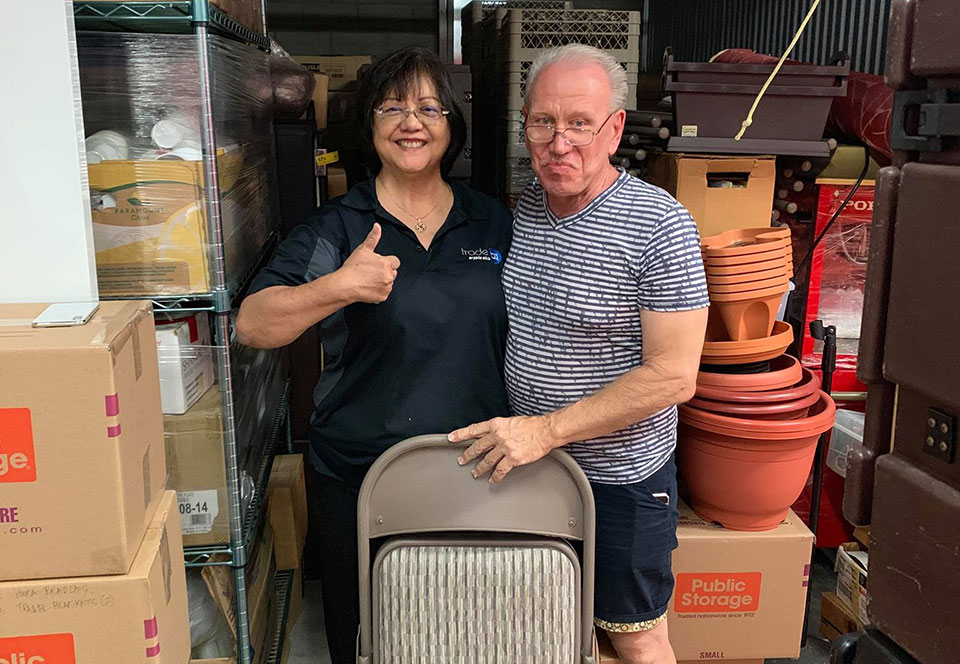 $65,000 worth of new equipment was donated to Ohana Ola O Kahumana by Nalani'ikaleomana Foundation.
Kahumana Community Project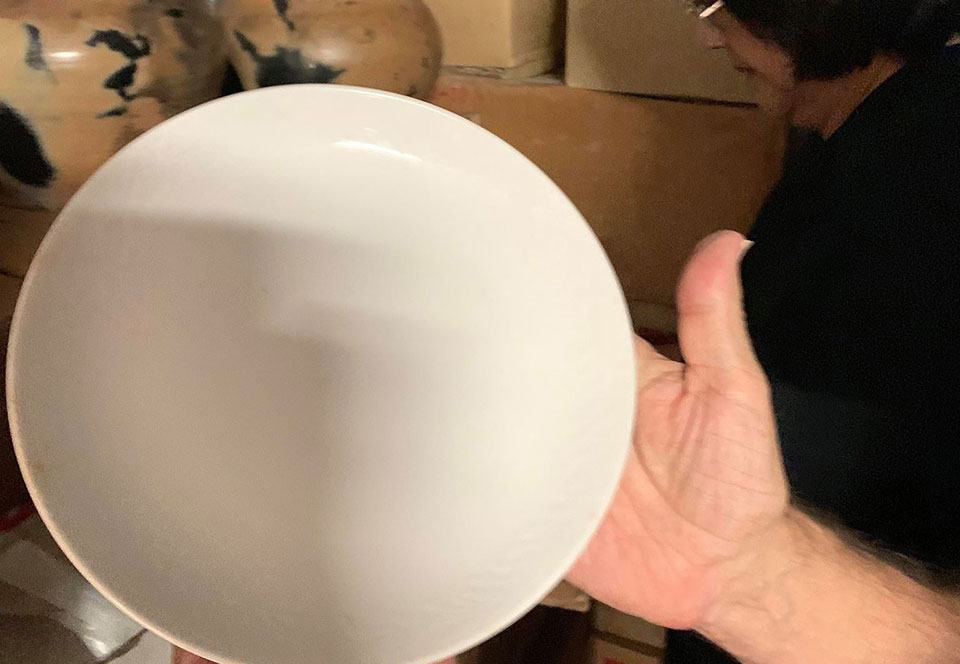 Plateware and other necessities are important to this foundation in continuing the work it is involved in.
Kahumana Community Project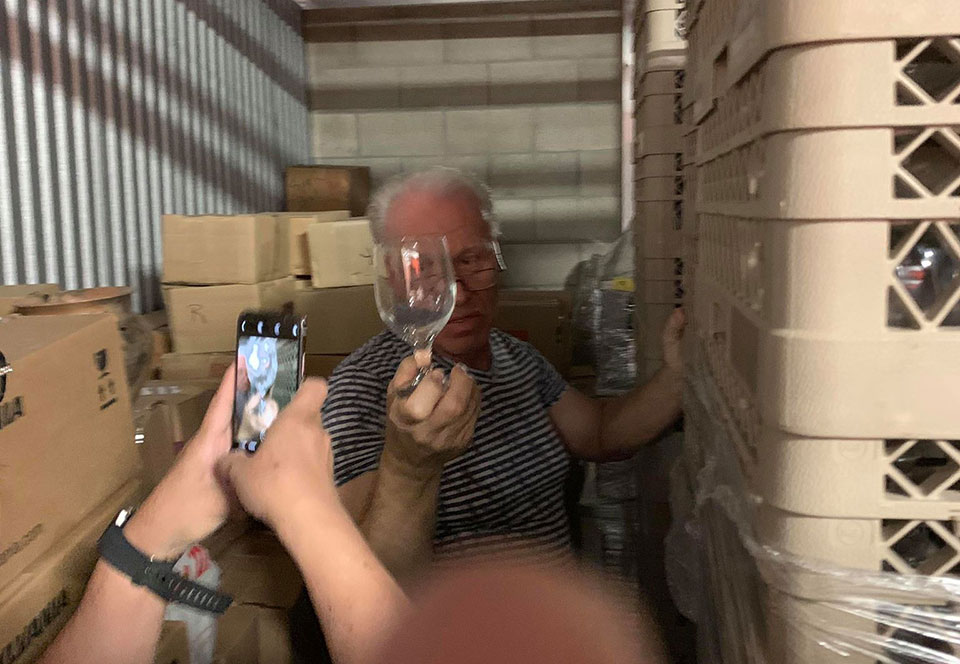 Some excellent stemware was among the great things provided by Nalani'ikaleomana Foundation.
Kahumana Community Project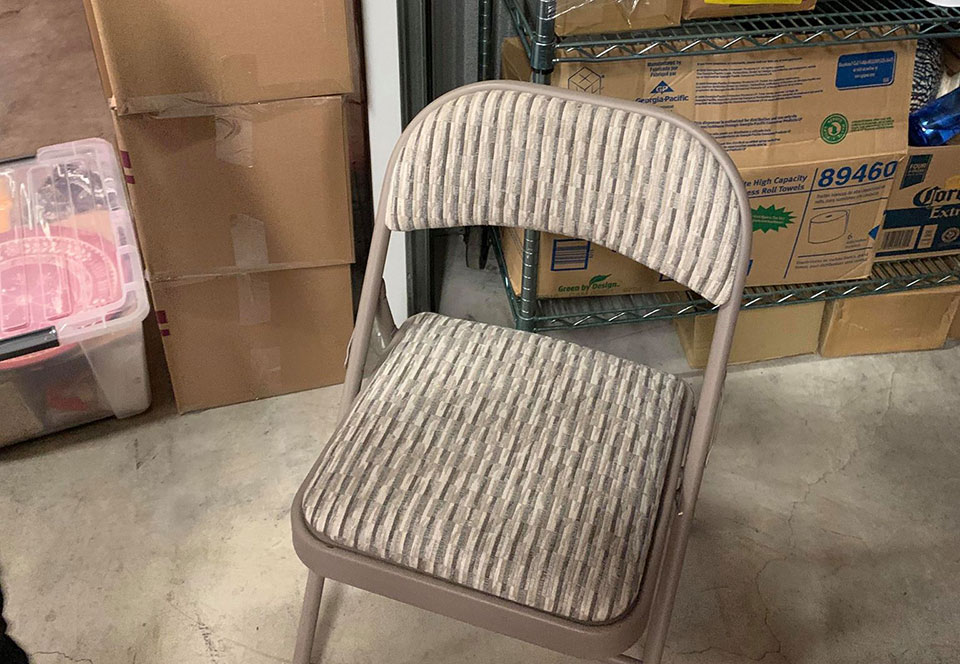 Folding chairs in great shape like this one are a like a commodity!
Kahumana Community Project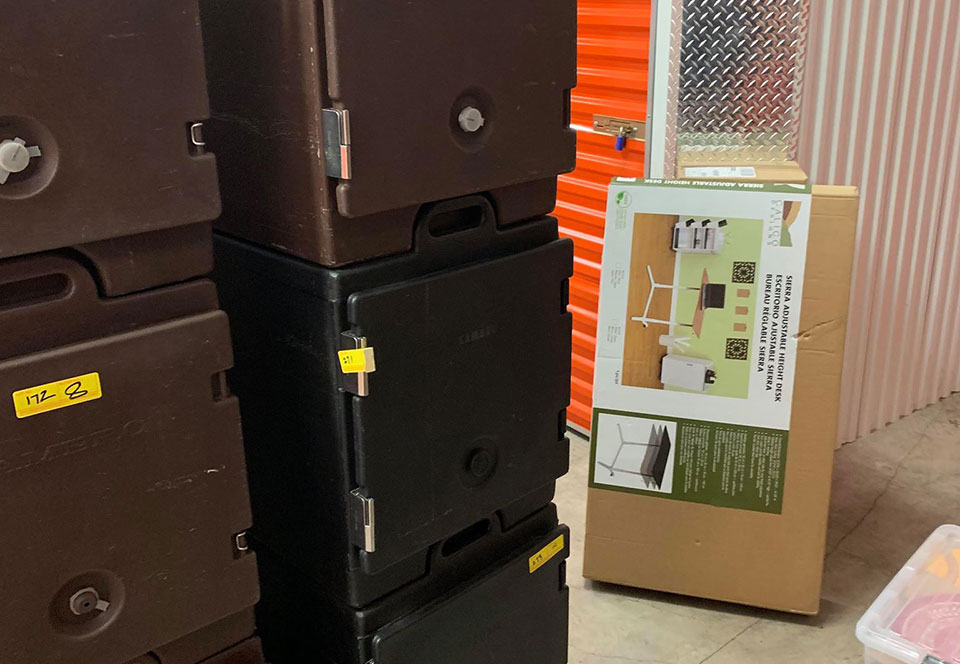 Cambros, stainless racks, a pizza oven and bun warmers were also among the amazing donations provided by Nalani'ikaleomana Foundation.
Rwanda
Rwanda has experienced unparalleled violence and turmoil in recent years. Many villages have been left in the wake of these situations, and Nalani'ikaleomana Foundation has made numerous trips to this area to help these people rebuild. From dealing with PTSD to helping them reestablish medical facilities and schools, this work has been extensive and rewarding.
Rwanda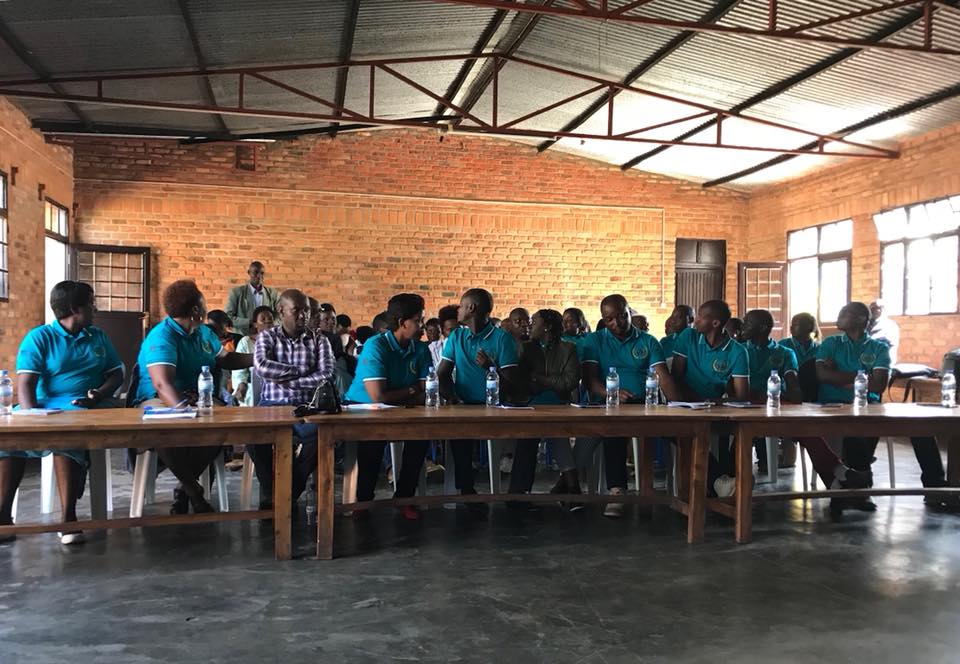 Many Rwandans have faced difficult issues in their community. War, poverty, and education challenges among others. This class was designed to deal with the grief and hardship felt by the single mothers and widows left in this area after violence affected them.
Rwanda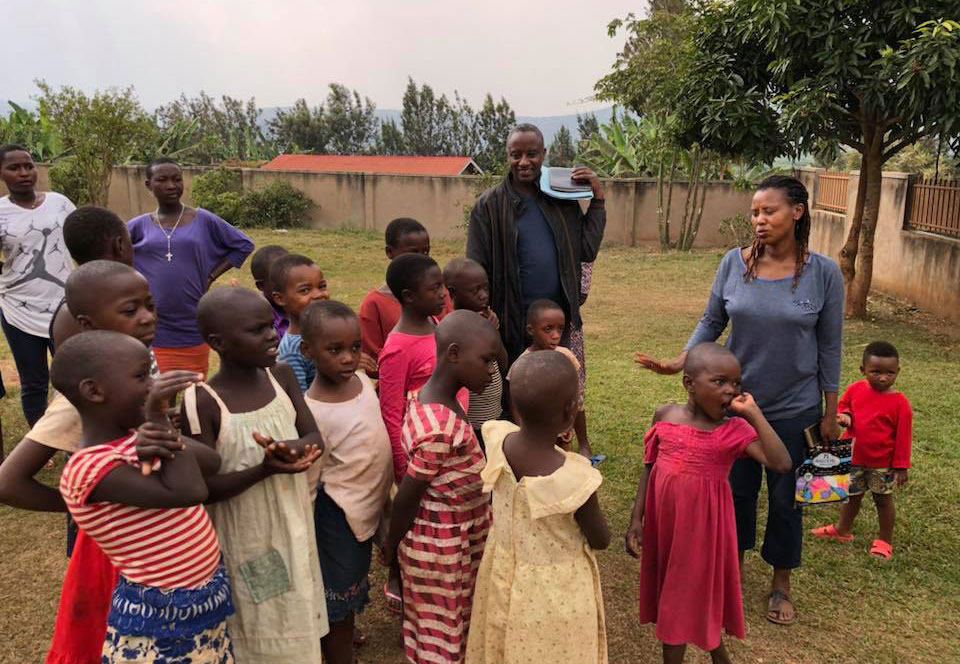 These girls are in the recovery process in their village after everything that has happened there. We had some fun and taught them a Hawaiian chant, which they all picked up very quickly and joined in on the 2nd verse!
Rwanda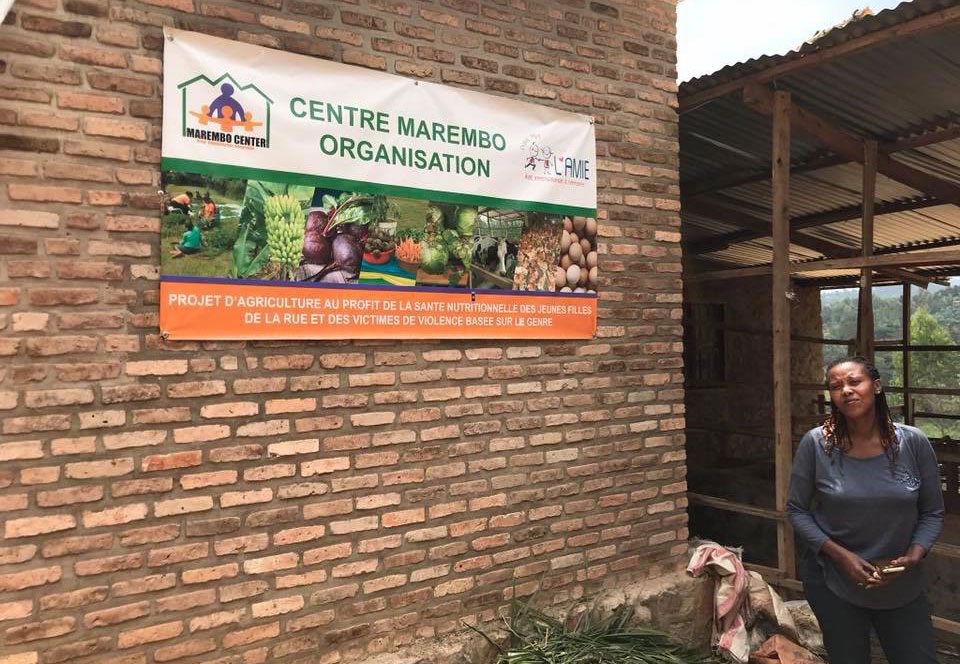 This farm helps to feed area children as well take care of orphaned boys and girls.
Rwanda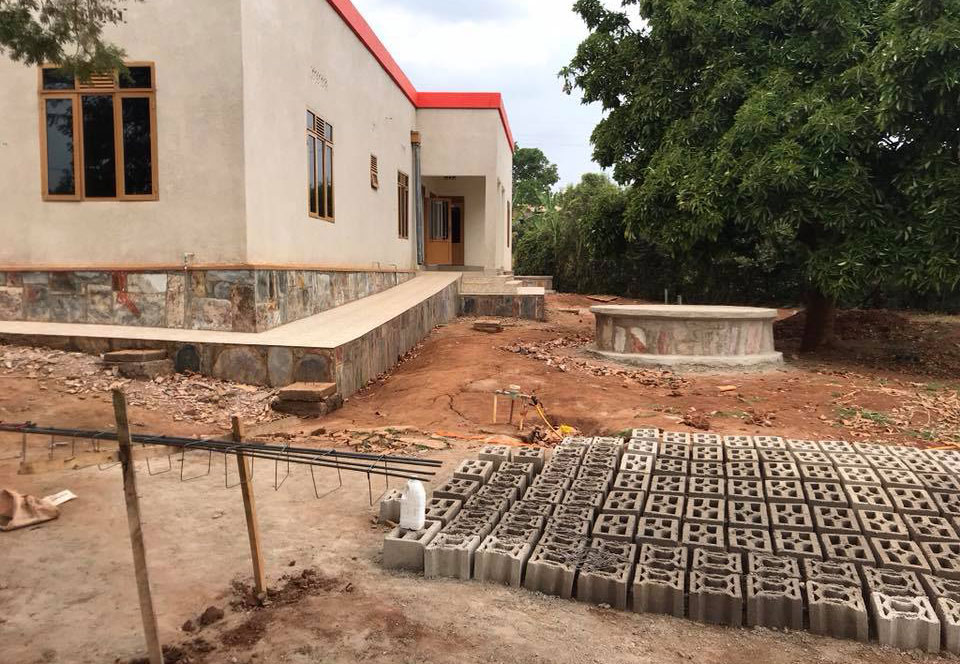 A new medical facility being built that services children, teens, and single mothers. This clinic will offer dental, X-ray, and lab services.
Annual "Mad Hatter Tea Party"
In 2019, this event will be held on December 1st at Dave & Buster's from 10am - 1pm. Please contact us to get tickets! 808.781.1549

The Old Spaghetti Factory was packed at our last event! We had a very successful silent auction, great attendance, and a performance by Na Leo Lani Chorus to help those in need.


Mad Hatter Tea Party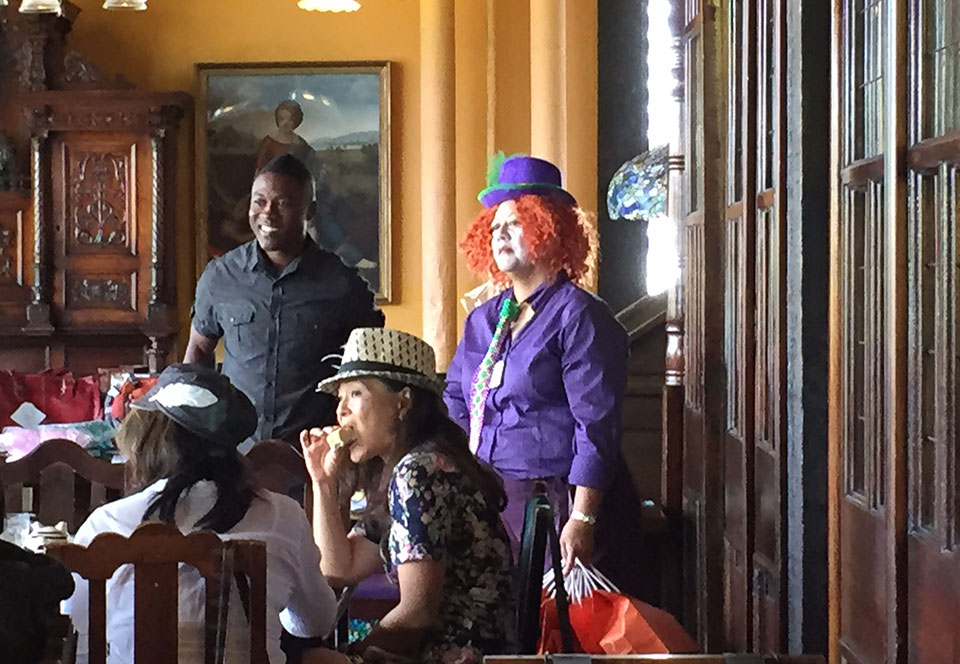 Getting ceremonies underway for the annual event held at the Old Spaghetti Factory last time.
Mad Hatter Tea Party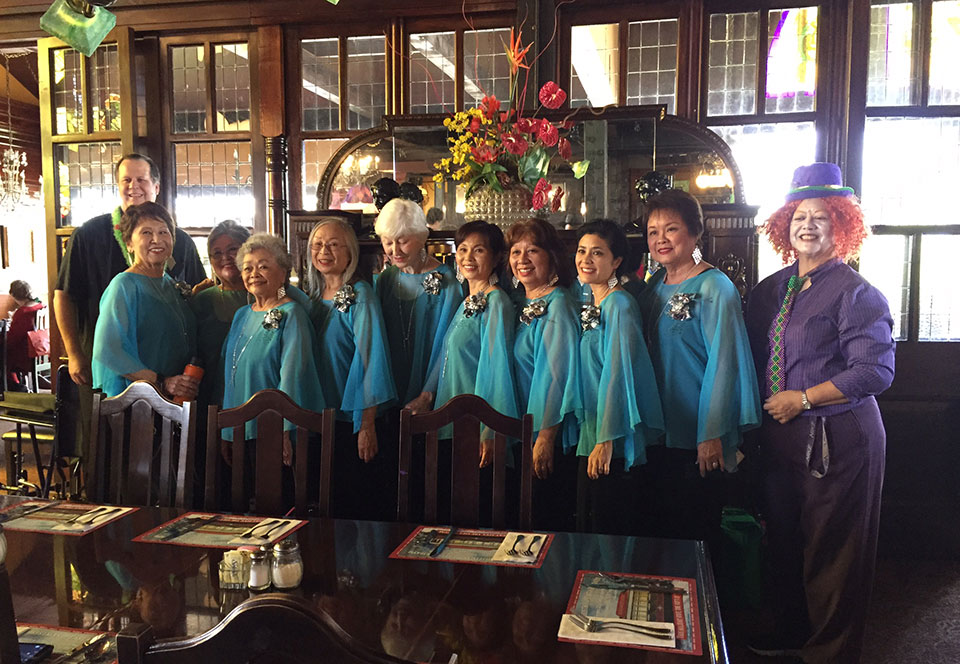 The ladies of the Na Leo Lani Chorus pose with event organizer, Debra New.
Mad Hatter Tea Party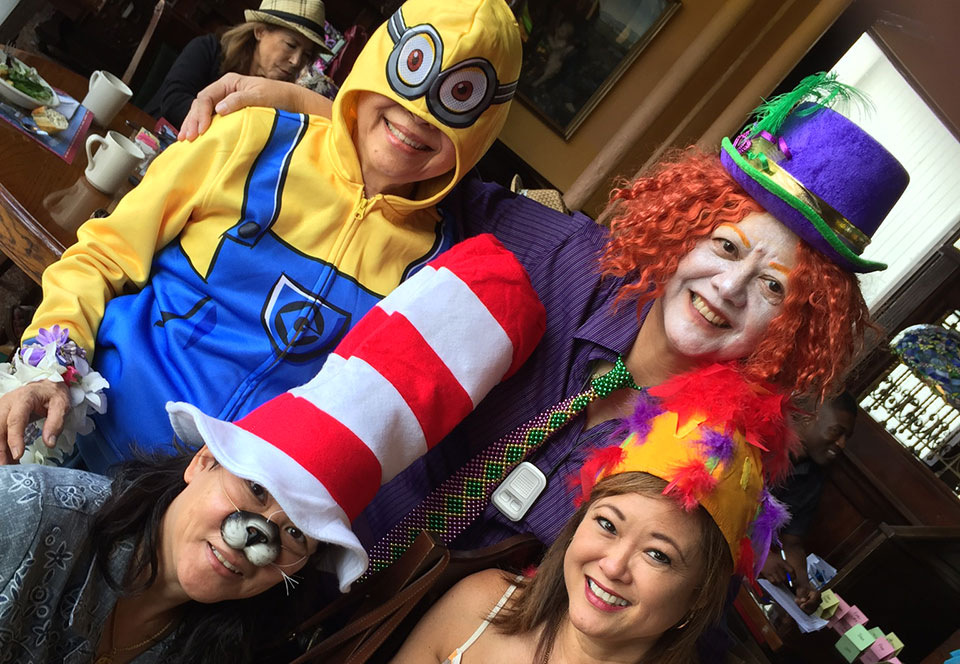 We couldn't do it without the support of some fine people! And we have fun along the way!
Mad Hatter Tea Party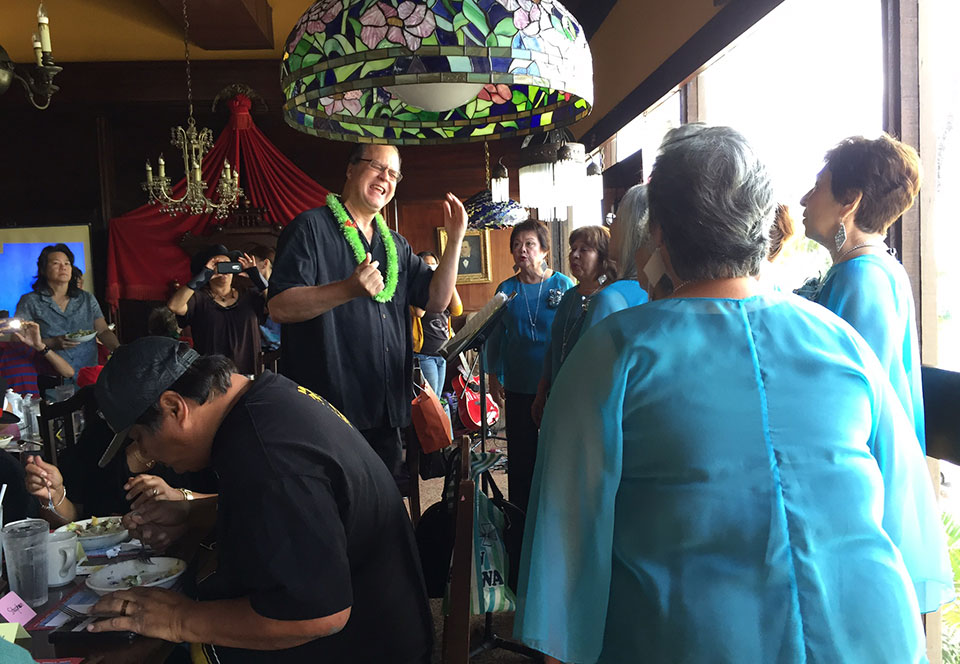 This place was jumping with the amazing voices of Na Leo Lani Chorus!
Nalani'ikaleomana Foundation is always in need of assistance from our community. If you are interested in helping, please reach out to us, or find it within yourself to offer a donation


Or, make a donation by purchasing our book: "Overcoming Adversity." $22 + $5.75 shipping.